---
New
February 21, 2017:

The Larry and Barry
Guide to Understanding Royalties
A new book from Arthur Lipper
Arthur Lipper, co-founder of Pacific Royalties, has released a new eBook on Kindle. This book is the first to clearly detail Arthur's unique approach to financing companies through royalties, as an alternative to traditional equity or debt financing.
He adopts a conversational style, with two fictional characters, Larry and Barry, kibitzing about the pitfalls of investing in private companies, and what it's like to run a private company that is seeking capital. Lipper walks through the process of acquiring financing through royalties, and provides extensive links to tools that may be used at analyze royalty opportunities.
$4.99; Highly recommended!
Find it on the Amazon Kindle Store
---
Pacific Royalties is a financial education firm based in Honolulu, that does research on providing capital for growing companies and current income for investors. The company advises those who wish to create investment vehicles that feature revenue royalties as an alternative to debt and equity.
---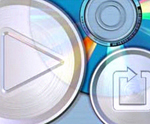 The availability of capital for private companies is the lifeblood of the economy.
Private companies are the hotbed of innovation, employment creation, and economic diversity. Making it easier for emerging companies to secure financing on reasonable terms provides the oxygen that the economy needs to grow — and the enhanced returns sought by sophisticated investors.
But there are many obstacles to raising private capital, both for investors, and for the companies in which they invest. Many companies — and investors — face great challenges in finding the opportunities they need.
And sophisticated investors know that the equity of private companies carries significant risk — they often prefer more predictable, income-based assets.
Can some of these obstacles be removed?
Royalty Finance is one emerging answer to this question, pioneered by one of the most creative minds in modern business, Arthur Lipper. This website explores several developments being offered by Mr. Lipper and his partners.