---
New
August 27, 2017:

The 15 Top Questions for Investors about Revenue Royalties

Arthur Lipper Releases First in a Series of Articles
Arthur Lipper, well-known Wall Street investment banker and advisor, has released the first in a series of critical articles about investing in royalties. This is an area of special interest for Mr. Lipper, whose financial career extends over 50 years; he played a key role in the professional analysis of mutual funds.
In this article, Mr. Lipper, who speaks and writes widely all over the world, summarizes answers to the 15 most commonly-asked questions that investors pose to him about revenue royalties. Further articles in the series, which will be highlighted on the website http://www.royaltieswritings.com, will appear regularly, and a complimentary newsletter to Royalties Express, with regular updates, is available on request.
Read the Full Press Release Here
---
Pacific Royalties is a financial education firm based in Honolulu, that does research on providing capital for growing companies and current income for investors. The company advises those who wish to create investment vehicles that feature revenue royalties as an alternative to debt and equity.
---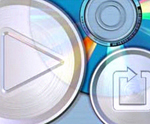 The availability of capital for private companies is the lifeblood of the economy.
Private companies are the hotbed of innovation, employment creation, and economic diversity. Making it easier for emerging companies to secure financing on reasonable terms provides the oxygen that the economy needs to grow — and the enhanced returns sought by sophisticated investors.
But there are many obstacles to raising private capital, both for investors, and for the companies in which they invest. Many companies — and investors — face great challenges in finding the opportunities they need.
And sophisticated investors know that the equity of private companies carries significant risk — they often prefer more predictable, income-based assets.
Can some of these obstacles be removed?
Royalty Finance is one emerging answer to this question, pioneered by one of the most creative minds in modern business, Arthur Lipper. This website explores several developments being offered by Mr. Lipper and his partners.