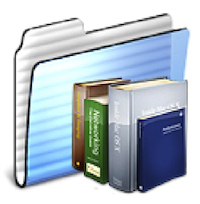 Royalties are widely used in specialized areas of finance, focused on specific industries; this library provides some useful examples.
Pacific Royalties is expanding on these focused, vertical applications, to form a general-purpose horizontal finance vehicle — for all types of companies. Our mission is also to create a public securities market that will enhance the liquidity of royalties, their value, and their general use by growing companies and investors seeking enhanced performance.
This will begin with the creation of professionally-managed partnerships and funds, in which accredited investors seeking long-term current income may invest.
These benefits may be further extended by the future introduction of the Pacific Royalties Exchange.
---
This section of the Pacific Royalties website is for reference only; all materials remain copyright of their individual authors. Links are provided to the original content, to facilitate further inquiry.
Inclusion of an article in this library is for educational purposes only, and does not imply endorsement by Pacific Royalties. The discussion herein does not constitute legal, accounting, tax, business, investment or other advice.
---

•. The Royalty Exchange in North Carolina currently focuses its business chiefly on the auction of artist royalties. They also provide a useful introduction to the broad subject of royalties, and an idea of the diversity of applications currently in use.
http://www.royaltyexchange.com
• There are a number of publicly-traded royalty income funds and individual company securities. This section provides several examples.
Freehold Resource Royalties; probably the oldest royalty issuer in the world (1670), originally the Hudson's Bay Company
AngloPacific; a global natural resources royalties company, with holdings in seven countries on four continents
Labrador Iron Ore Royalty Corporation
Boston Pizza Royalty Income Fund
Sabine Royalty Trust — one many publicly-traded natural resource trusts in the United States, Sabine is focused on oil and gas properties in Florida, Louisiana, Mississippi, New Mexico, Oklahoma and Texas.
Royal Gold (RGLD) is a publicly-traded multinational firm (primarily North and South America) that pays direct royalties on gold production.
Introduction to Royal Gold | 2013 Annual Report: Royal Gold
Alaris Royalty (Calgary) — Offers investors a revenue stream with low volatility and high predictability, reinforced by the "top line" royalty nature of distributions.
Analyst Report: Canaccord
Grenville Strategic Royalty (Toronto, Vancouver) — Provides alternative financing to a diversified landscape of private and public businesses in North America. Servicing the gap between traditional debt and equity sources of capital, delivering non-dilutive capital.
Callinan Royalties Corporation (Vancouver) — Established 1927; holds and trades mineral royalties in Canada, pays stable quarterly dividends; finances exploration and development of new resources
Fantex — Structures public offerings based on a share of the income of professional athletes. Public-traded stock allows investors to participate directly in the revenues earned by Vernon Davis, Alshon Jeffery, Michael Brockers, Kendall Wright and others.
Current issues | Sample Prospectus | National Television Commercial | Discussion on SumZero
• Articles about projects in the Pacific Northwest, focused on royalties for high-technology and biotech companies.
RevenueLoan Fund Seattle Xconomy
• IPXI is a new, fully self-contained securities exchange based in Chicago, focused on revenue distribution from various intellectual property sources. Here is a thorough treatment of organizational issues involved.
IPXI Intellectual Property Market Rulebook

• Firms that offer royalty finance opportunities, research, capital development:
Cypress Growth Royalty Financing
Urban Capital Royalty Fund "By providing intermediate-term expansion capital at attractive rates and combining those returns with royalty payments tied to increases in revenue, yields can be improved and returns can be realized earlier than typical debt related opportunities."
Sabine Growth Capital — Sabine provides traditional private equity and venture capital services, as well as unique Royalty Based Financing (RBF) solutions that are non-dilutive to a company's shareholders and pay a competitive current yield to investors.
Capital Royalty provides a number of finance alternatives for biotech companies, including royalties. Capital Royalty Financing Alternatives
Bolstr – a source of financing for some promising new businesses, combining new crowdfunding techniques with a revenue-sharing approach, distinct from equity financing.
Article in INC Magazine | A Description of the Bolstr Process
• Intelliversity – A public-interest non-profit educational group, providing courses, study materials, advice and conferences to both investors in royalties, and companies interested in issuing royalties:
Intelliversity – Leadership Academy for Entrepreneurs
• Impact Investing – Positioning sound business investments alongside strong human, social and environmental values. The two approaches can reinforce each other, and revenue royalties are particularly well-positioned strengthen the effectiveness of impact investing.
• Revenue bonds are a well-established method used by government, especially public utilities and state and local government. A specialized type of municipal bond, they provide for the payment of royalties to investors based on revenue from public assets such as bridges, water, roads, airports and seaports, power plants and prisons. There are thousands of revenue bonds in existence; they have been in use at least since 1895. A new trend is royalties issued by a sovereign wealth fund of a national government.
Revenue Bond Definition Wikipedia
Revenue Bonds – How they Work – Learnbonds
Zimbabwe-Sovereign Wealth Royalty Fund
• The Massachusetts Institute of Technology, School of Entrepreneurship, presents a study of revenue finance as a way of spurring the economies of developig nations. Its principles apply equally to the emerging growth segment of developed economies as well.
Revenue Capital – MIT Entrepreneurship Review
• An effort is under way to form an industry association of experts and practitioners of royalty finance.
• A number of investment management and private equity firms offer structured products in the health care field that feature royalty finance.
Healthcare Royalty Parters – Cowen

• Legal, Tax and Accounting Considerations
1. Current regulations of the U.S. Internal Revenue Service related to recognition of income from royalties
---
Royalties in the News
Revenue Royalties Tools Announced
Arthur Lipper and Pacific Royalties announced today the availability of Revenue Royalties Tools — a comprehensive set of financial calculators used to model a royalties investment. A new website launched: http://www.royalties.website. This is a significant development in the emergence of royalties as an alternative asset class, which Mr. Lipper, a veteran of more than 50 years as a Wall Street innovator, has pioneered.
Intelliversity Hosts Revenue Royalties Mastery Program
The training program will educate company executives intending to raise capital swiftly while holding onto their equity, privacy and control. …A full library of resources such as sample term sheets, agreements, projection spreadsheets, presentations – everything an entrepreneur or advisor needs to create and present a winning plan to investors.
New Solar Farm Royalty Investments in North Carolina:
"The solar power marketplace offers a wide range of financial options for solar power companies such as monetizing their PPAs… We are helping to fuel the growth by unlocking capital for them," stated Sean Peace of The Royalty Exchange.
Bringing Fresh Capital to Business:
An interview with Arthur Lipper, from Pacific Business News
"An investor can use corporate royalties to fund a company and in return annually receive a percentage of top line, pre-tax revenue…The problem with using conventional means of financing companies is that the owners — the people who make it work — end up with a less and less share of the company as the business needs additional capital." <permalink PDF>
The Power of Market Creation
Foreign Affairs
…although traditional capital markets may not be keen on market-creating innovations, the concept of "royalty financing" could help individual businesses. Under this scheme, rather than raising traditional equity or debt, the entrepreneur can license investor capital.
Pacific Royalties Announces Acquisition of Key Licenses — Digital Journal
Pacific Royalties announces acquisition of a license to a patented method for managing royalty contracts developed by Arthur Lipper, from British Far East Holdings, Inc. <permalink PDF>
How to Raise Capital but Preserve Your Equity — Huffington Post
The main benefit for the investor is that he earns his regular income from gross revenues (not profits) as soon as the sale occurs and for the entrepreneur is that he is not giving up his equity while maintaining 100 per cent of an ownership.
IPXI Offers Bundled Royalties for Telecomm Patents
Intellectual Property Exchange announced availability of standard essential patents involving the world's most widely adopted standard protocol for wireless technology.
Intellectual Property Exchange Opens for Business
IPXI, the world's first financial exchange for licensing and trading intellectual property (IP) rights, announced that it successfully closed its first two initial offerings of unit license rights.
Comparing Royalty Financing to Debt — Slow Money
"Royalty financing, whereby investors receive a percentage of revenues, relieves the entrepreneur of the implicit pressure early equity investing creates to grow rapidly towards and "exit" and avoids dilution of the original owners."
Hawaii Revenue Bonds for Turtle Bay
Gov. Neil Abercrombie followed through on his State of the State call to action… Act 81 authorizes the Hawaii Tourism Authority to issue $40 million in revenue bonds and use the proceeds to acquire a conservation easement at Turtle Bay Resort.
Royalties as an Alternative Investment — Bestthinking
"Royalties are a unique form of investment. Compared to stocks, they provide a stable, fairly low-risk alternative for investors. Instead of owning a share of the company's stock that fluctuates daily, investors are guaranteed a monthly payment based on the company's revenue."
Uptick In Royalty & Patent Monetization
The most important motivators for clients entering into these deals include:
allowing sellers to monetize existing long-term revenue streams sitting on their balance sheets without raising on-balance sheet debt; and
allowing buyers to gain exposure to otherwise unavailable asset classes.
Royalty Exchange Rolls Out
Music, IP, Oil and Gas Royalty Investing for All
---
From Arthur Lipper
BusinessWire: Press Release REXRoyalties
Reuters: ArthurLipper Press Release
Royalty Entitlements, Revenue Sharing — Original Study
The Choice: For Business Owners and Entrepreneurs
Conflicts of Interest: Executive Choices
Tough Investor Questions: Berkus
Beyond IBM: Foreword by Arthur Lipper
The Second Mouse Gets The Cheese: Refinancing Companies using Royalties
The Art of Buying Royalties: An Overview
Changing the Way the World Invests
Balanced Vision: Why Royalties are Better for Investors
More Writing and Research from Arthur Lipper:
http://www.royalties.website/home/arthur-lipper-library/