.Management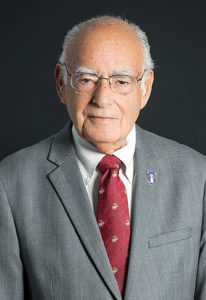 Arthur Lipper: Managing Member, Pacific Royalties
Arthur Lipper is a leading innovator in the field of financial services, with more than five decades of experience in world financial markets. Through the Lipper Index, and the international Lipper Fund Performance Awards, he pioneered breakthroughs in the fields of mutual fund analysis, stock index futures and mutual funds.

Mr. Lipper formed two New York Stock Exchange member firms, Arthur Lipper Corporation and New York & Foreign Securities, and served both as Chairman. These firms specialized in serving institutional investors, and their services included the creation of mutual fund investment performance analysis. They were members of all of the major U.S. securities exchanges, and a number of commodity futures exchanges, and transacted hundreds of millions of dollars of business. He has also advised stock and commodity futures exchanges, including Mid-America Commodity Exchange and Bourse de Beyrouth.
In 1969, Arthur Lipper Corporation filed the first prospectus for a Stock Index Fund and subsequently conceived and initiated trading Stock Index Futures. The company had offices in New York, London, Washington, Amsterdam, Geneva, Buenos Aires, Singapore and Tokyo, and was actively involved in Australia.
Arthur Lipper Corporation invested in privately owned companies, including Venture Magazine, where Mr. Lipper served as Editor-in-Chief. He has lectured at many prominent universities, including Harvard, Yale, Stanford and Georgetown.
In 2007, Mr. Lipper was awarded a U.S. patent covering the Comparator service for investment managers. Comparator allowed users to uniquely review and manage portfolios based on the relative weighting of holdings. In 2010 he was awarded a patent for approaches in using revenue royalties in the financing of companies. In 2013 he filed another patent covering the combination of debt and royalties and in 2018 a patent application covering the use of original issue discounts in the structuring of royalties.
He is a leader of the field of royalties finance, and has published a number of analytical tools to help investors and business owners understand their potential. Arthur is involved with a number of efforts to initiate funds, partnerships, and public securities exchanges focused on revenue royalties.
Arthur served in the U.S. Marine Corps, receiving a Purple Heart in Korea.
More at http://www.pacificroyalties.com/resources/tools-for-royalties/ and http://j.mp/arthurlipper
---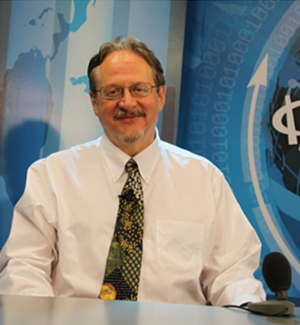 Michael North: Managing Member, Pacific Royalties
Michael North is the original founder of North Communications, a leader in multimedia touchscreen networks. Together with key investor Metromedia and its principal, John Kluge, he was responsible for many innovations in the public access field, and operated hardware, software, services and network management divisions in hundreds of sites worldwide.
Clients and allies of North Communications included IBM, Microsoft, IBM, BellSouth, GTE, MCI, Sears, U.S. Postal Service, , the PGA, Social Security Administration, Medicare, the Cities of New York, Los Angeles, Chicago, Brisbane and Singapore, the States of California, Texas, Florida, Pennsylvania and more.
He is an experienced entrepreneur and private investor, with extensive relationships across mainland China. Michael works with investment banking professionals to identify, research, assist in corporate development, and provide capital to sound, growing businesses. He has made investments in the renewable energy field in strategic markets around the world, including Ghana, India, Jamaica, Tibet and the West Bank.
Michael serves as a Wealth Management Associate with Wealthbridge, a firm that provides financial services to individuals and growing companies. He is helping to expand the firm's business reach in America and Asia.
Michael has worked actively since 2012 with his longtime associate and partner, Arthur Lipper, to develop royalty finance as a new field of investment. More at http://www.michael-north.com
---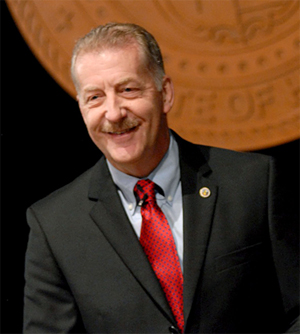 Peter Carlisle: Member and Advisor, Pacific Royalties
Peter Carlisle is an attorney, prosecutor and political leader. He served until 2012 as the Mayor of the City and County of Honolulu, the eight-largest metropolitan area in the United States. As Mayor, he oversaw reduced deficits, balanced budgets, and fiscal discipline across an enterprise employing 10,000 people with an annual budget of nearly $2 billion. He maintained the City's credit rating at Moody's to AA+ at a time when most major cities saw a decline in their credit-worthiness.
Mayor Carlisle directed the hosting of the Asia-Pacific Economic Cooperation (APEC) in Honolulu, attended by 21 international leaders including President Barack Obama, President Hu Jintao, and President Putin. He developed extensive relations across the nation with other prosecutors and mayors and internationally in China, Japan, the Philippines, South Korea and Taiwan.
Prior to his service as Mayor, Peter Carlisle served for over 14 years as Honolulu's elected Prosecuting Attorney, personally prosecuting some of Hawaii's most infamous cases — including the mass murder of seven employees of the Xerox Corporation. He earned a reputation as a tough but fair prosecutor, helping to bring crime down to historic lows in America's most ethnically-diverse city.
He is a graduate of the University of North Carolina, and of UCLA Law School, and serves today as a special partner at the leading litigation firm of O'Connor, Playdon and Guben.
Click here for more detail.
---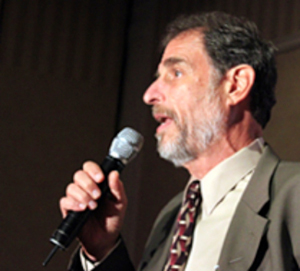 Roger Epstein: Member and Advisor, Pacific Royalties
Mr. Epstein is the chair of the Tax Department of Cades Schutte, the largest law firm in the State of Hawaii. He is an expert in International and U.S. domestic tax planning and litigation; and his firm is an expert in corporate and partnership structure, real estate law and financing, international estate planning, family trusts and litigation. He is an honors graduate of Georgetown Law School
Roger is a co-founder of the US-China Legal Network and the Asia-Pacific Network Foundation, both of which have developed favorable business relationships between lawyers, partners and investors in America and Asia.
His experience in Asia dates back over forty years; he was one of the first American attorneys to visit mainland China in the early 1980's and today collaborates with major Judicial Districts and Bar Associations, including those in Shanghai and Suzhou.
Prior to joining Cades Schutte in 1972, Mr. Epstein was a Tax Law Specialist with the National Office of the Internal Revenue Service in Washington, D.C. and prior to that, he was an Internal Revenue Agent in Washington D.C. He is a frequent lecturer at presentations across the country; A.V. rated by Martindale Hubbell, and is listed in both Who's Who in American Law and Best Lawyers in America (every edition since the publication began); and a Member of the American College of Tax Counsel.
He received the Hawaii State Bar Association's Greeley-Key Award for Innovation in the Law, recognizing his work on forgiveness projects and restorative justice.
---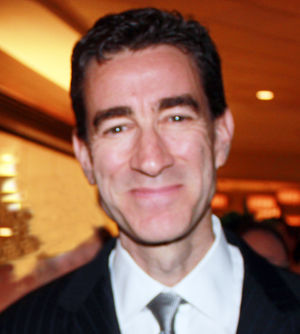 Albert Pleus: Advisor, Pacific Royalties
Albert has more than 25 years of investment banking, investing, management and business operations experience in green tech, agricultural bioscience, software, telecommunications, digital image distribution, healthcare and other industries.
He started his career at Morgan Stanley, and during the last 10 years has focused on early stage investment banking as well as principal investment roles.
He is a director of several companies and provides financial, strategic consulting, and advisory services to developing businesses.
He also holds FINRA Series 62, 63, and 79 securities licenses and is a Managing Partner with V2V Securities, LLC. Albert earned SB and SM degrees from MIT and an MBA degree from Stanford University.
Albert is a key advisor on strategy, fund formation and capital acquisition to Pacific Royalties.
---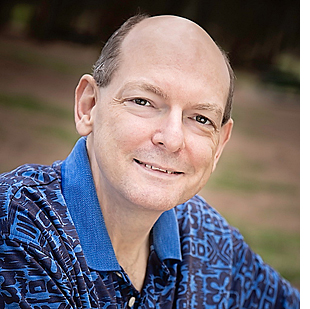 Robert Robinson: Advisor, Pacific Royalties
Robert J. Robinson is a former faculty member of Harvard Business School. He was recruited to the University of Hawaii in 2001, as the Weinman Distinguished Professor of Entrepreneurship.
Dr. Robinson is a leading figure in startup investment in Hawaii. He founded Hawaii Angels, the state's first angel investor network, and Kolohala Ventures, an active group of private investors. He serves on the board of the Hawaii Venture Capital Association. He has overseen the deployment of over $100 million in venture funding in the State, and led the successful effort to support startup tax incentives by the State government.
He is the co-author of Angel Investing: Matching Startup Funds with Startup Companies, published in 2000, and was a charter member of the Angel Capital Association, a national industry group. Rob is an award-winning author on business negotiation and conflict management, and has over 20 years of experience in coaching companies in valuation and other negotiations.
Dr. Robinson earned a Masters in Industrial and Organizational Psychology from the University of Cape Town in 1987. He moved to California, and earned a Ph.D. from Stanford University in 1991. After ten years as a professor at Harvard, he moved to Honolulu, and served as executive director of the Pacific Asian Center for Entrepreneurship and E-Business (PACE) at the Shidler College of Business, where he is a Professor of Management.
More at http://www.hawaiiangels.org
---
Xiaofang Zhou North: Advisor, Pacific Royalties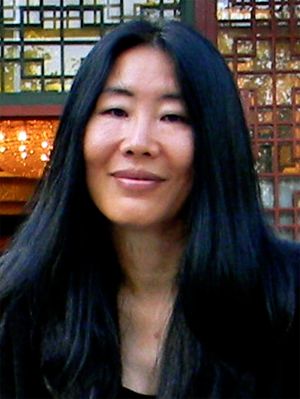 Born in Beijing, Xiaofang was trained in hotel management and international relations, and served in the Jianguo Hotel, the first joint venture hotel in China in the mid-1980′s, helping to open up Beijing and all of China.
She moved to America in the early 1990's and became a successful entrepreneur, founding a jade import-export business and operating a stylish retail establishment. She was also active in travel industry management, negotiating contracts with vendors, co-ordinating with airports and immigration. In 2001, she was a member of the Governor's delegation from the State of Hawaii to China.
Since 2016, she has been the President of Asia-Pacific Group, China — directing the business development affairs of an international investment group and its activities in China. She has developed dozens of successful relationships and contracts, the fields of investment banking, manufacturing, agriculture, immigration, publishing, import-export, and technology. She was the co-ordinator of a delegation from China to a special evenet at the United Nations, "The Right to Peace."
She is a much-sought expert translator and interpreter of English and Mandarin Chinese, with an in-depth knowledge not only of vocabulary, but of cultural and business nuance. She is co-founder of America-China Bridge, which builds business alliances between leading firms in the U.S. and China.
Xiaofang is a member of one of China's oldest and most prominent families; she is the grand-niece of the country's first Foreign Minister and Premier, Zhou Enlai. Her husband, Michael North, is the co-founder of Pacific Royalties, and Xiaofang spearheads the effort, with Arthur Lipper, to bring royalty finance to mainland China.
More at http://xiaofangzhou.com/experience , http://www.asiapacificgroup.us and http://www.zhouenlaipeaceinstitute.org/en/
---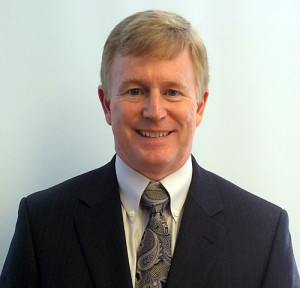 Randall Warren: Advisor, Pacific Royalties
Randall Warren has spent over twenty years in the financial services industry, including nine years developing sophisticated trading and portfolio modeling tools at FNX Limited. His clients were the world's largest financial institutions, including Barclays and Bank of America.
He founded his own firm, Warren Financial Services, based near Philadelphia, where he serves as Chief Investment Officer. He is a regular guest on Fox Business News network, and an acknowledged expert on market volatility, the VIX securities market, and how investors can hedge their portfolios, reading signals in the VIX to make strategic movements in both up and down markets.
Mr. Warren provides advisory services to individuals and institutional investors. The institutional division of Warren Financial Service, WFS Funds, provides alternative investment strategies for high net-worth investors, foundations, endowments, and family offices. He is a leader of the venture capital community in the mid-Atlantic states.
In 2008, he published the book, Kingdom Builder, a guide to establishing a philanthropic approach to financial management. He holds an MBA in finance from West Chester University and a BS in Computer Science from University of Delaware.
More at http://www.warrenfinancial.com
---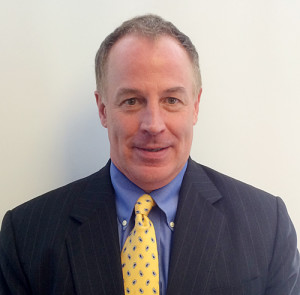 Michael Little: Advisor, Pacific Royalties
As Senior Vice President of Prudential Securities, Mike Little built institutional equity sales and executed over 100 roadshows with chief executives of public companies. At Oppenheimer and Co.,, he was executive director of institutional sales in Emerging Growth markets, and built relations with the largest buy side firms: Alliance, JP Morgan, CSFB, Deutsche Bank, and Morgan Stanley.
For Maxim Group, Mike managed institutional research in the midwest, and closed over $100 million in PIPE, PSAC and IPO transactions. At Laidlaw & Co., he was managing director for bank-originated private equity opportunities. He has served as director of corporate communications and investor relations at two private companies, Laser Energetics, a defense technology company, and MYOS Corp, a medical technology company.
Currently, Mike Little is based in New York City, and is Managing Director of Warren Financial, directing institutional and high-net worth development. He helps to run the Big Dividend Hedge Fund.
More at http://mediasense.com/mikelittle/
---
Daniel Abens: Business Development Executive
Daniel Abens is an experienced corporate, business development, and organizational leader in both the public and private sector.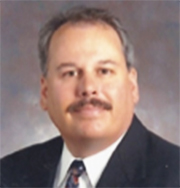 His executive positions include several years with Eastman Kodak as Chief Marketing Office of Entertainment Imaging working with Disney and Universal Studios and other points of sale destinations worldwide and as World Wide Business Development Manager for Consumer Products, North Communications (Vice President Business Development), Digital Biometrics (New Business Development for Gaming Industry) Canadian Submarine Technologies (Vice President Marketing), Global Water Farms Inc. (Chief Operating Officer), the Circuit Court of Chicago Cook County (Director of Financial Control and Budget) and over ten years in management roles for Radio Frequency, Biometrics, Alcohol Detection, Relational Database, and Communications Technology companies.
During the last 15 years his focus has been on the all aspects of developing and launching start-up companies, funding , building new market brand awareness and building IP. Clients include Canadian Submarine Corporation, SNUBA and Sub Sea Technology Systems, National Asbestos Encasement Systems, Truscale Generator and Transformer Companies, various Native American capital improvement projects , Blue Energy Tidal Wave Inc, The NFL, NASCAR, Energy Capital a Native American Telecommunications and Energy Company and UNICOR, the Federal Prison Inmates Work Program.
"Every day an extraordinary number of small companies emerge with well-developed concepts and long-term financial value propositions in need of the type of capital Pacific Royalty can provide. Assisting those companies with their growth and development is a great joy and tremendously rewarding."
Dan completed his Undergraduate B.S. at Saint Joseph's College in Rensselaer, Indiana. He is an adopted member of the Inuit Bear Clan of Metlakatla Alaska. He and his wife Rebecca live near Atlanta, Georgia.
contact: danabens@pacificroyalties.com
---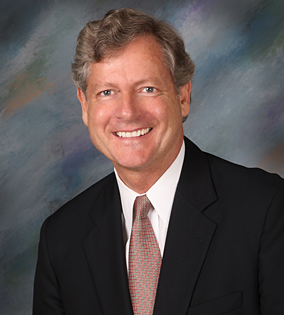 Peter McCrea; Advisor, Pacific Royalties
Peter McCrea is President of American Impact Capital, a venture philanthropy organization.
Previously, he served as President of Cavendish Impact Foundation. He was also Senior Vice President at American Endowment Foundation.
Peter was a member of the Board of Directors of the Morgan Stanley Global Impact Funding Trust and served as a Business Development Advisor for Foundation Source, which provides advisory services to over 1,200 foundations, with over $6 billion in assets under administration.
Peter was a partner in Americana Land Company, designing sustainable land-use plans for private and public landowners including the California State Teachers Retirement System and the County of Ventura.
Peter was also a founding member of the American Cinema Awards Foundation, honoring performers such as Clint Eastwood, Tom Cruise, Whitney Houston, and Elizabeth Taylor for the benefit of the Motion Picture and Television Fund. He served as Director of Marketing and Business Development at LHO Group for Leif H. Olsen, former Chief Economist of Citibank.
contact: petermccrea@pacificroyalties.com
---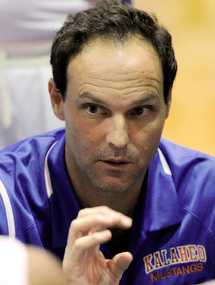 Rob Pardini; Advisor, Pacific Royalties
Rob Pardini has twenty-five years of founder and executive experience in commercial finance, real estate, and the hospitality industry.
He started his career in finance with American Express, raising capital for small and mid-size companies throughout the United States. Today, he is an investor, advisor and director of several companies. He has been involved as an investor and partner in several successful restaurant franchises, including TGIF and Hooter's in both Hawaii and California. He is a specialist in commercial real estate acquisition and leasing.
Rob advises in the financing of growing companies, frequently through structured bank debt combined with participation by individual investors. In some cases, a revenue royalties approach may be used as part of the overall approach to capital formation.
Rob holds degrees in Business, Finance and Sociology from University of California Davis and Fresno State University where he also earned an athletic scholarship.
He is an active participant and volunteer for youth programs in the community, including coaching intensely competitive high school basketball at Kalaheo High School in Kailua, Hawaii, fulfilling his passion to give back.
contact: robpardini@pacificroyalties.com
*
---
David Catzel; Advisor, Pacific Royalties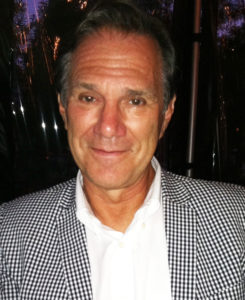 David Catzel is an experienced business development and strategic investment executive, active in business innovation, developing new user paradigms and driving technology innovations around software and hardware technology, media production, smart cities and 5G, big data and analytics, , image and streaming media recognition, artificial intelligence, and cybersecurity fields for more than 30 years.
His executive positions include several years with Microsoft (Senior Development Executive), Intel (Entertainment Investments), Lucasfilm (Technology Partnerships), Barnes & Noble (interim Chief Innovation Officer) and North Communications (Chief Marketing Officer), and founder of his own Los Angeles and New York based consulting company focused on Digital Transformation of industries, both in the private and public sectors.
Clients and projects include cloud, mobile, IoT, technology licensing and intrapreneurial development and alliance negotiations at Fox, Paramount, Sony, GoPro, Warner Bros, ESPN, Ticketmaster, Starz, Activision, Technicolor, Avid, Adobe, Bad Robot, the McClatchy Group, Barnes & Noble, DocuSign, Metromedia, the State of California, State of Texas and other public sector groups.
David says, "We are experiencing a tectonic shift in media, technology and consumer habits that is changing everything. To compete, businesses, from media to public sector and smart cities have an increasing need for cloud computing, big data & analytics, mobility, disruptive technology, and especially security and privacy protection. Today's successful businesses think global from the start, get creative in how they attract and sustain investor capital involvement and create shareholder value, increase efficiencies and cut costs, and constantly discover new products, services and markets."
contact: davidcatzel@pacificroyalties.com
---
Anni Jensen Lipper; Advisor, Pacific Royalties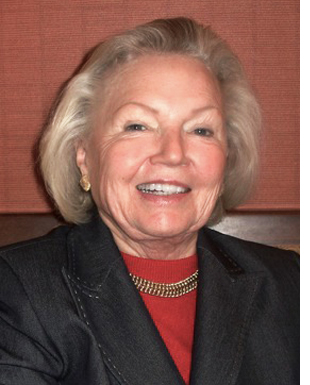 Born and educated in Denmark, Anni Lipper began her career as an assistant to the owner of the Berlitz School of Languages in Copenhagen. She later moved to London and attended the London School of Economics.
She worked at American Express while attending University of Cincinnati, and then moved to New York, where she was Assistant Production Manager at Mailograph, a direct mail and advertising firm.
She married Arthur Lipper in 1962, and they moved to White Plains, NY, where they raised two sons. She served on the Board of the YWCA, and chaired their designer showhouses and served on the finance and computer development committees; she was appointed by the Mayor of White Plains to the City's Architectural Review Board.
When the Lipper children left home, Anni worked with gifted children as a Trustee of the Lipper Foundation, and was the Director of the Association of Venture Founders, affiliated with Venture Magazine. She oversaw the daily operation of their Gifted Children Monthly Magazine and worked closely with Arthur Lipper on all his business development and philanthropic activities. She started and developed the first chapter of the Hemlock Society in New York.
Residing since 1993 in Del Mar, California, Anni Lipper continues to serve the community, as a member of the Executive Committee of the Board of the San Diego Youth Symphony and Conservatory, and works closely with her husband.
---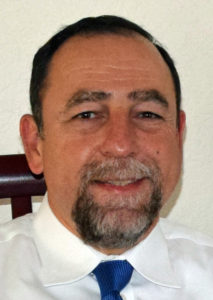 Viktor Filiba; Advisor, Pacific Royalties
Viktor Filiba holds a Bachelor's degree in Physics and a Master's degree in Computer Engineering. He has authored multiple patents in Computer Software and Wireless Communications Fields. Throughout his career spanning four decades, Viktor has played key roles in several startups and established companies. During his early years, Viktor was involved in the design and development of peripherals for PCs, design of new PCs, networking and wireless solutions.
During his 10 years at Qualcomm Inc., as a Principal Engineer, Viktor helped launch the MediaFLO system for distribution of TV Broadcast and Videos to mobile devices. The service was utilized by major cellular carriers such as Verizon, ATT and Sprint. He later was pivotal in the delivery of a remote engine monitoring system to Toyota, which was used in the development of their plug-in hybrid automobiles.
While still at Qualcomm, Viktor took the lead in the development of a home wireless communications gateway for wearable medical devices. The device called 2net became a valuable asset for Qualcomm Life, which was recently sold to Francisco Partners, a private equity firm in California. When Qualcomm decided to enter the automotive market, Viktor helped the company win contracts with Audi and several Infotainment Systems providers for automobiles.
One of his most recent projects for a startup, was the design and development of a system to deliver internet service from air to ground. This system was planned to be used in Facebook's solar-powered Aquila aircraft.
Viktor says, "Throughout my career I witnessed entrepreneurs lose control of their companies or even lose their companies altogether as the result of accepting outside capital in exchange of equity interest in the company. In many cases key employees, holding equity interest in the company, would leave the company after experiencing heavy dilution resulting from the financing activity. Typically startup companies cannot survive without their key employees, which leads to losses for all parties. Mr. Lipper's approach addresses all these issues and creates a transaction which is void from conflicts of interests between the parties."
contact: viktorfiliba@pacificroyalties.com
---